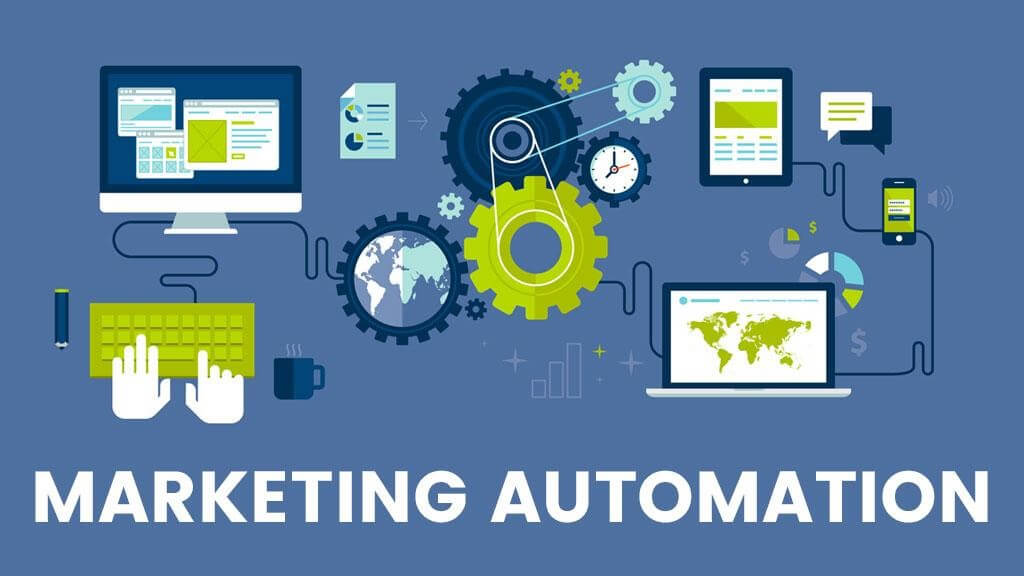 Out of all the methods you can use to grow your business, marketing automation is one of the best for increasing profits WITHOUT increasing your stress load. In fact,
The best marketing automation tools help you make more money while doing less work.

When deciding which automated marketing tools to use for your business, I recommend starting out with digital coupons.
They are a simple-to-use tool that can increase customer engagement- and your bottom line- that you can start using right away without too much overhead or technical knowledge.

How does marketing automation Work?
Simply put, marketing automation is using technology to perform the grunt work of your marketing efforts.
Instead of mailing out postcards or handing out flyers door to door, you allow the world wide web to do the heavy lifting for you.

Just set up your marketing material, push a few buttons, and relax as your customers receive your message on their phone or in their email.

According to ​Salesforce​ , ​67% of marketing leaders use a Marketing Automation Platform​.
Meaning that nearly 7 out of 10 marketing leaders are already using automated marketing in their business. Now more than ever, it's important not to fall behind the times in the increasingly digital marketplace.
Why digital coupons?
Although technology is changing the business landscape, some principles will always remain timeless.

Example: People loves deals, discounts, and giveaways. Always have and always will.
In fact, ​92% of consumers are always looking for the best deal when they shop​.
Giving out coupons helps to ensure that customers will come to you for the best deals- not your competitors.

Digital Coupons allow you to attract customers without doing the painstaking labor involved with providing physical coupons: printing them in mass quantities on special paper, paying to have them mailed out or delivering them yourself,
Coordinating to have them printed among dozens of other coupons in a newspaper or magazine.

How to use marketing automation for digital coupons
The hard way would be to spend thousands of dollars and hundreds of manhours building your own mobile app,
getting it approved and listed on the app store, then figuring out how to get your potential customers to download the app you invested so much time and money into.

The easy way? Find a simple, easy-to-use Digital Coupon Software that does all of the work for you.

Pro tip: The best Digital Coupon Software allows you to customize your coupons in minutes, effortlessly integrate the coupons you create into your existing POS, is mobile friendly, and conveniently distributes your coupons to customers through text messaging, emails, and social media.
Want to see an example of how you can use marketing automation and digital coupons to grow your business?
Watch a short video on an automated digital coupon campaign used by PepsiCo here​.
Ready to see how you can use Digital Coupon Software to start automating your marketing process today?
Register for your ​free Trial now by clicking on the orange 'REGISTER' button at the bottom of the page.
Do you have som questions? Contact us!