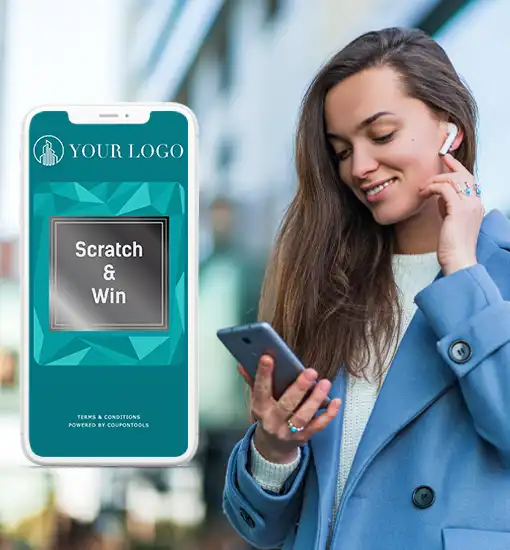 Mobile Marketing Solutions for
Cities & Tourism
The leading City Marketing Platform. If you think launching Universal digital campaigns is difficult, you haven't tried Coupontools yet.
Digital Coupon Marketing: City & Tourism
Offer your audience appealing Digital Coupons, Vouchers and Gift Cards.
Trigger conversions by adding gamification to your existing marketing efforts.
Digital Coupon Marketing solutions for Tourism / City
City Coupon Directory
Gather all the discounts of inhabitant store locations in one digital place. The Directory perfectly integrates in your existing city app.
Read More

Universal digital voucher
Spread universal Digital Coupons, Vouchers, Loyalty Cards and Directories. These campaigns can be redeemed in every participating store.
Read More

Cities & Tourism love the Coupontools software
Gamification
Cities & Tourism love to use gamification to complement the physical experience at the city and shops. Add a slight touch of gamification and give your customers a winners feeling.
Generate venue traffic and boost sales
Trigger city and store visits by offering appealing discounts to your potential and existing customers. More traffic will definitely boost sales.
All-in-one solution
The Coupontools platform provides multiple built-in distribution and validation methods. You easily have a secure campaign running in a few clicks.
Easy collection of customer data
The most common claim requirement is data capture. It allows Cities & Tourism to extract customer data before the visitor can use the discount Coupon.
Connect with your audience
Digital is the way to reach and engage with your audience.
Personalize
Set up personalized digital campaigns to guarantee the right audience receives the right message.
D
U
You are in good
Company.
The City of Holdfast Bay enriched their city marketing when they discovered mobile marketing.
City of Holdfast Bay
City marketing
The Branson Saver App. Never pay full price in Branson!

Royal Resorts is using Coupontools to promote specific hotel services for guests.
Royal Resorts Mexico
Hospitality