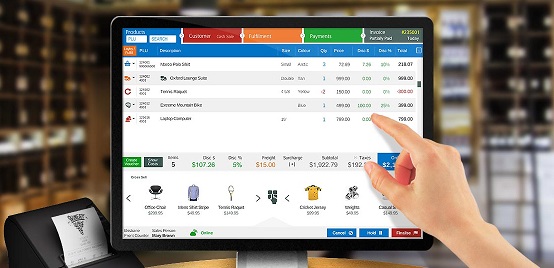 The POS system
Any kind of business that is looking to get the most reliable results when they are looking to stay competitive has to be aware of the importance of using a good POS system for their business. The best thing about this kind of business is that you can get optimal results from them with a POS integration app. This makes it even easier to keep track of sales data, analyze it and improve every possible aspect of your business.
The power of POS integration comes from being able to get reliable data on the time and place when a retail transaction has been completed. This gives the business the ability to tweak their sales and their strategies based on the kind of data that they receive on a daily basis. POS integration benefits are clear and the most relevant thing to consider is the kind of POS system that you plan to use depending on your specific company needs.
Mobile POS integration is very powerful and it has turned into a great option for those who are looking to maintain the highest possible results. The more you learn how to unleash the power of your point of sale system, the easier it will be for you to start seeing the most reliable data that you can analyze to upgrade your strategies as often as needed. This level of constant evolution is what separates the successful business ventures from those that fail to remain competitive.
Internet provides a lot of information
If you want to learn more about POS systems, you can find plenty of information online. This kind of system has become extremely relevant and important for retail business ventures and it gives them an edge that they would normally not be able to achieve with other systems. This is the reason why it has become so popular and so important for a large number of companies.
Conclusion
There is nothing more valuable in modern times than to learn that evolution is constant. No business can rely on the same strategies they are using now to work forever. You need to evolve, adapt and change the way that you conduct your business if you are to remain in the most competitive ranks. Everyone else is working hard to make sure that their business is adapting too, so you are in a highly competitive race that everyone is trying to win.
Do you have any questions? Don't hesitate and contact our support team!