Use Case: Vouchers for food distribution
OVERVIEW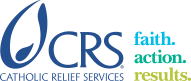 A Zimbabwean NGO was looking for an innovative solution to distribute food vouchers among its inhabitants. Along the road, they stumbled on Coupontools, which turned out to be the perfect solution to make this happen.

How did it exactly work?
The NGO created the Digital Food Vouchers with the Coupontools software. The Vouchers are delivered to the right audience through SMS. Because many people in Zimbabwe don't have a smartphone yet, the Digital Voucher URL and Voucher Code were both sent.
If the recipient didn't have a smartphone, he simply shows the unique voucher code to the cashier. The cashier, at his turn, enters the unique voucher code into the validation widget to ensure a secure validation and reduce fraud to an absolute minimum. Once the Voucher was successfully redeemed, the food was delivered to the consumer.

Why this approach?
It's nice to see that less developed countries are also considering a more innovative approach. They cleverly worked around the fact that not everyone disposes of a smartphone. By embedding the Voucher Code in the SMS, the NGO assured that everyone with a phone could participate. An internet connection or smartphone was not necessary.
Furthermore, the digital approach gathers a lot of interesting statistics and insights. They now have a better overview of how many food packages were collected and which person came to get their food box.

The flow:
NGO sends out food vouchers by SMS

Both voucher and unique voucher code in the SMS

Recipients go to the food bank and show the code

Representative enters the voucher code in the validation widget

If succeeded, the customer receives his food package.