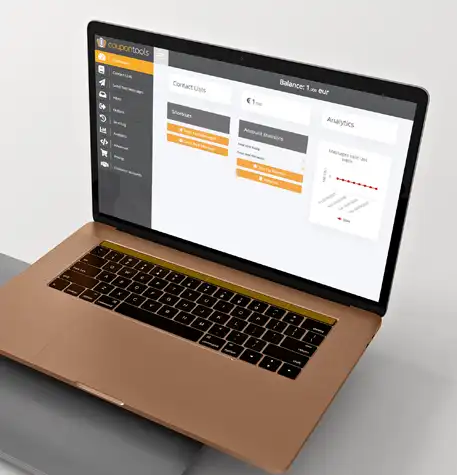 SMS Marketing Platform
Use the Coupontools SMS Marketing Platform to easily send out digital coupons, vouchers, interactive marketing games via SMS. Our SMS marketing platform has all the tools you need to create succesfull SMS marketing campaigns!
SMS Marketing Platform Features
Unlimited audiences
Easily import contacts and set up unlimited audiences to send your campaigns to.
Birthday Marketing
Set up birthday reminders and schedule birthday messages (with a Digital Coupon embedded).
Bulk messages
Sent out single use Coupons in bulk. For every message sent, there's a unique Coupon url generated.
Merge fields (Personalization)
Set up fixed field names which are replaced by personal elements.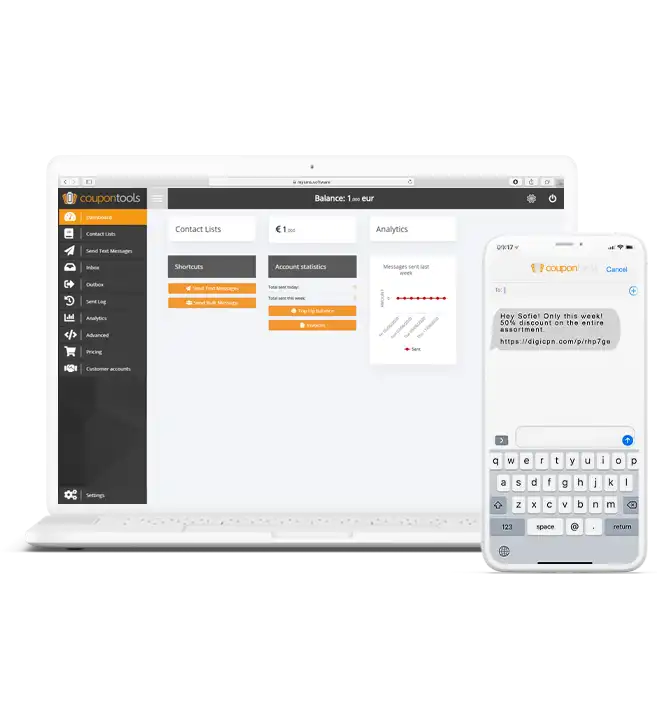 Check the messaging rates
Autoresponders
Set up and allow autoresponders on messages. This way, the recipient can answer through predefined keywords.
Scheduled and automated messages
Set up automated messages which are sent out after a predetermined action.
International
Using our international messaging tool, you easily sent your text messages all over the world.
Analytics & reporting
Gather data and customer insights. Accurate delivery reporting.
SMS marketing in 3 simple steps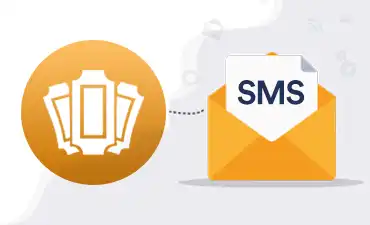 2. Connect
Connect your SMS Software or create an account on our in-house SMS Software platform.
3. Distribute
Select your audience, add your Coupon and launch your message!
3 core values of Coupontools
D
U
You are in good
Company.
A Zimbabwean NGO was looking for an innovative solution to distribute food vouchers. Digital Payment Vouchers turned out to be the perfect solution!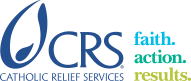 Catholic Relief Services NGO
Payment Vouchers
Ecco is a Danish shoe retailer. They've set up a special Holiday Campaign using digital Spin Wheel coupons.

Coca Cola introduced their new drinks with a Buy One, Give One campaign. Check it out!