Redemption rates
Gather insights in the open rate, claim rate and redeem rate of your digital campaigns.

Generated turnover
Our digital campaigns allow you to consult a detailed overview of the generated turnover and the money spent value.

Location-based advertising
The digital campaigns collects information about the user's phone location. You'll have a detailed map overview of where your customer opened and redeemed your Digital Coupon.

Re-marketing
Use all the captured data to fine-tune future campaigns. We provide you with tools to capture both personal data and to use that data.
D
U
You are in good
Company.
Digital payment vouchers as a solution for local merchants to generate revenue in times of lockdown. Here's how it works:

Quest Computers
Payment vouchers
Coupontools contributed to Taco Bell's Loyalty campaign in Kuwait.
Koutfood - Taco Bell
Restaurant
Shangri-la hotels were looking for a way to add value to their services for their customers.
To enrich the customer experience, Al Mulla & Behbehani Motor Company decided to partner with Coupontools.
To boost sales in the various retail outlets in France, Essilor launched an impressive SMS coupon campaign was launched.
Synergie was looking for a way to make the recruitment process more exciting.
To transit from paper coupons to digital coupons, Backspiel collaborated with Coupontools.
Accor Hotels Brazil, a renowned chain of hotels, aimed to enhance customer engagement and loyalty through a strategic digital campaign. To achieve this goal, they collaborated with Coupontools, a leading platform for creating and managing coupon-based campaigns.

Alma Restaurants, located in Belgium's university cities of Leuven and Kortrijk, executed an effective marketing campaign using digital coupons to engage new students and enhance their dining experience.
Boosting Excitement for early birds: The Hagelandse 101 Spinwheel Coupon Campaign For its fourth edition, Hagenlandse 101 sought an innovative way to engage participants and reward them for signing up early. Through a spinwheel, 101 prizes were distributed, ranging from drink coupons to gift certificates from AS Adventure. This use case describes how Hagenlandse 101, using Zapier, Gmail, and Coupontools, rewarded the first 150 registrants with unique spinwheel coupons, with no validation and a set number of winners.
Kout Food Group is a large concern with multiple big brands in its portfolio. Have a look at their stunning Burger King campaign.

Kout Food - Burger King
Restaurant
To reward their existing clients SipWell launched a Holiday Coupon Campaign!

The KFC headquarters of the United Kingdom and Ireland were looking to digitize their current customer care approach.

Oma Fresh Foods recently opened a new location. Check how they used the Coupontools' coupons to gain exposure.
PepsiCo boosted up Round Table Pizza sales with gamified coupons from Coupontools.
Pepsico & Round Table Pizza
Brand
A Zimbabwean NGO was looking for an innovative solution to distribute food vouchers. Digital Payment Vouchers turned out to be the perfect solution!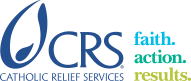 Catholic Relief Services NGO
Payment Vouchers
Tablesfull is a restaurant-focused agency that, like the name already reveals, helps restaurants fill their tables on a regular basis.

Tablesfull Agency
Restaurant
SipWell launched a gamified coupon campaign to reward their loyal customers.

Burger King Cyprus uses Coupontools to boost their mobile marketing!

Applebee's used digital coupons to bring customers back to their restaurant.

Koutfood - Applebee's
Restaurant
Digital Loyalty Program to boost Customer Loyalty for a local barber!

Phygital Scratch & Win Marketing case for Coca Cola Belgium

Mobile Guest is a digital agency situated in Canada. They provide 100+ clients in all kinds of industries with digital coupons.
McDonald's Hamilton was looking for a solution to automate the digital customer care flow.

Melvita was interested in using a durable coupon solution:

Dave & Buster's is a restaurant and entertainment chain with 137 locations across the United States.

Zain Bahrein, a leading telecommunications operator chose to reward loyal customers with gamified coupons.
Ecco is a Danish shoe retailer. They've set up a special Holiday Campaign using digital Spin Wheel coupons.

Coupontools added a new dimension to the digital invitation.
Het Belang van Limburg
Hospitality
Shopping 1 Genk used gamification to gather personal visitor data. Here's how it worked:
McDonald's launched a digital customer care campaign. Coupontools was honoured to help with the campaign!

McDonalds Caspers
Customer Care
Shell is the number #1 global lubricant supplier and manufactures a full range of motor oils.
Shell Motor Oils Kenya
Brand
Coca Cola stimulates customers to recycle by offering digital experiences!
Coca Cola Belgium
Fan engagement
We've served Coca-Cola The Netherlands to help them take their location-based coupons to the next level

Coca Cola The Netherlands
Brand
Coupontools cooperated with Lidl on an amazing Mother's Day Campaign through a podcast.
Zain was able to reward customers with prizes via gamified spin wheels.
The Washington Redskins partnered with Coupontools for a location-based marketing campaign. Check how we helped!

Washington Redskins
Fan engagement
Essilor launched a digital coupon campaign via email to boost footfall to their opticians.
As part of the promotional campaign for their app, HBvL wanted to reward their app users with a coupon.
Het Belang van Limburg
App
Coca Cola introduced their new drinks with a Buy One, Give One campaign. Check it out!

Bottega Verde is the No.1 beauty brand in Italy, with over 6 million customers worldwide.
Essilor provides solutions to correct and protect the visual health of the 7.4 billion people in the world.
Essilor The Netherlands
Brand
Coupontools developed a custom mobile game for Zain Bahrain
Digicel is a mobile phone network provider operating in 31 markets across the Caribbean.
Dining services are always on the lookout for unique ways to redeem or use deal vouchers.
KFC & Pizza Hut Honduras
Brand
Yellowpages Singapore offers an innovative way for businesses to connect with local consumers.

DalleValle was searching for a new, better functioning app with a built-in mobile coupon directory.
GFK, a large market research organization, combined surveys with mobile coupons.
The City of Holdfast Bay enriched their city marketing when they discovered mobile marketing.
City of Holdfast Bay
City marketing
Phygital marketing is where the physical and digital worlds come together.
Het Belang van Limburg
Print media
Boizão Grill use Coupontools coupons to promote their special offers.
Coupontools helped Essilor Group Netherlands with their Influencer campaign
The Branson Saver App. Never pay full price in Branson!

DipnDip used gamification to reach their marketing goals!
Thomson Reuters used Coupontools for their Synergy conference.
Get exclusive and amazing food deals and discounts only at Deal City Kenya app.
Blikk launched a phygital marketing campaign. Check out how it worked exactly
Consumers enjoy promotions and discounts to shop from hundreds of merchants in Tenerife (Canary Islands)
WoWTenerife
City marketing
Sessibon is a leading name in the fashion industry, providing unique and creative fashion concepts.
Scratch & Win coupons are incredibly popular among fans of all ages.

Belfius Euro Hockey league
Fan engagement
Elite Shoppers Club boost the economic stability of Barrow County with a local coupon app.
Ticketuai is a cross-media mobile coupon portal located in Brazil.
Royal Resorts is using Coupontools to promote specific hotel services for guests.
Royal Resorts Mexico
Hospitality
Thanks to our innovative stamp validation process, Djeans can offer secure coupons.
Supercupon is a coupon marketing app in Costa Rica where local businesses can promote discounts.
Dulles International near Washington uses the Coupontools platform for parking discounts.
Dulles International Airport
Print media
Moneybookz! Promotes local commerce, saves, consumers money, increase sales for businesses.
The Save More, Play More Coupon App. Find local savings throughout the city of Seward Alaska.
Sewerd Alaska Saving App
App