Can a consumer share a coupon to social platforms like Facebook, Twitter, Whatsapp?
You can enable/disable the sharing options per coupon layout.
When enabled, the consumer can share the coupon to his friends by using Facebook, Google, Twitter, Whatsapp, Viber or Skype.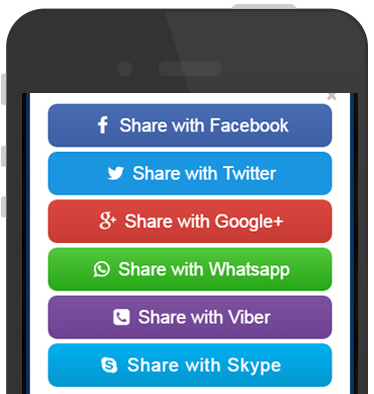 Please note: Sharing is automaticly disabled for protected "single use coupon codes".
If you are using coupons in protected mode sharing is not availabe for the consumer.
OVERVIEW