Aug 10, 2016
Tom Hendrix
---
Pokemon Go scratch templates added
Is your local business a Pokestop or is it close to a Pokestop? Use mobile Pokemon coupons to attract Pokemon players to win a prize or receive a discount. Your mobile coupon can be distributed on your WiFi network or by adding a poster with a website url + QR-code on your window + in-store + beacons.

We added 3 Pokemon scratch templates in our platform.

Validation methods update
We already had a "on mobile device" validation method. You needed to enter a pincode (password) to validate the coupon.We also added an extra option to have a coupon validated without entering a password, just by clicking the validation button.

Our validation app now has a "logoff" button to disconnect your login from the app.
If you have multiple cashiers who work with for example the same tablets on different shifts, they all can login with their own validation code.
Validation stamps added
You are able to upload a validation stamp image in your white label account.
If added, the stamp will replace the text "validated" with your validation stamp image.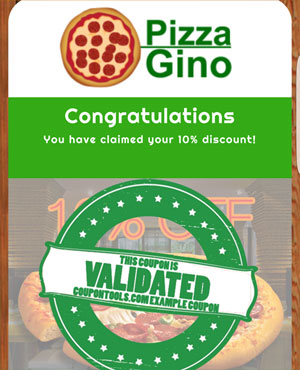 Barcode code import update
You are able to import your own barcode validation codes.
We added an upload functionality, so you can import large validation code files in seconds.
Platform updates v15
4.5
out of
5
based on
80
user ratings.