Updating pricing
We updated our Coupontools pricing for larger volumes.
Are you building coupon apps or a coupon website with a lot of deals?
Our platform now has cheaper pricings for larger volumes. View pricing
Coupon directory update
We improved our coupon app directory. Download our example app here to see how our app directory works.
Read here more information about our coupon apps.

We added new layout options to have the sorting buttons at the bottom of the page



We added a user registration method for our coupon directory.
With this option enabled, only registered users will have access to the coupon directory.
You can view a list of all registrated users in our platform.

Push messages integrated
We integrated push messages and detailed app download statistics in our platform, for customers who use a coupon app developed by us. Download our example app here.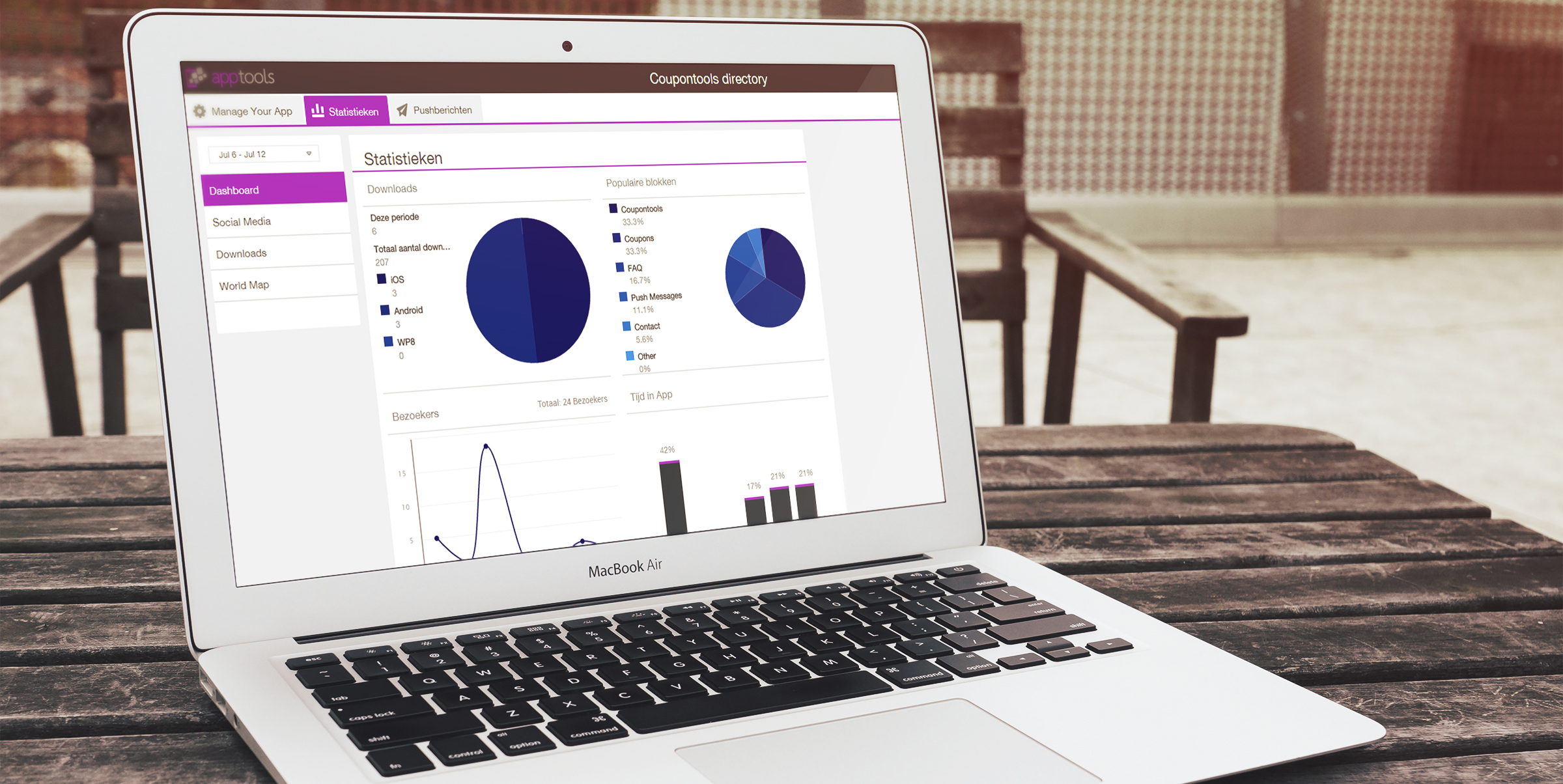 Complete new payment integration
We switched our platform payment subscriptions from PayPal to creditcard payments with Stripe.com.
With our new integration you can easy upgrade/downgrade your existing subscription plan at any time.
Our payment provider will automatically calculate and charge the correct used plan.
Existing customers can still use PayPal or cancel PayPal and switch to creditcard payments.