New Platform Updates May 2016 Announced!
Coupon Validation Made Easy!
We released a white label validation app in the app stores.(IOS, Android and Windows). The app can be used for coupon validation. Every redeem location can install the white label validation app to validate coupons on his device. The redeem location can enter the unique coupon code OR use the QR code scanner to validate the coupon and mark the digital coupon as used.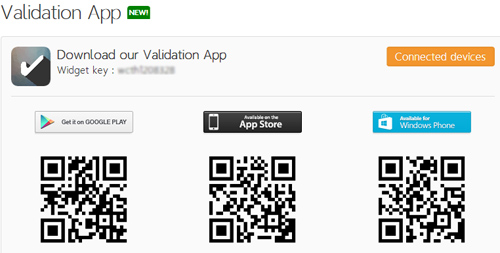 Upgrade to our Coupon Directory / App Integration
We added several layout options for our coupon directory.
You can select from multiple layout options for the integration + categories.

We added a password login protection to the in-app coupon directory.
Example: you have an app and can load 2 directories: 1 directory available for all app users, and 1 directory for VIP users who only can access the coupons by using a password.


Coupon Payment Integration update
We offer a solution for Mobile Payments with PayPal. (

example

)
We released an update so you are able to integrate your own Payment Provider and not use PayPal.
Our system will redirect to your payment page, and you can make an API callback after a succesful payment.
Our developers can guide you to get your own payment provider integrated!


New languages & updates
We added Swedish language support for our coupons and control panel.
We added social media support for VK (Vkontakte) , the Russian social media network.