A Mobile Coupon Directory for your City Marketing
Aug 20, 2019
Jordy Aengeveld
---
A Mobile Coupon Directory for your City Marketing
City marketing gains in importance at almost every city in countries all over the world. It's more than just a slogan, a logo or a single marketing initiative. Nowadays cities have to act like brands in order to maintain their image and reputation and attract tourists. Above all, they have to make sure their marketing initiatives fit in their overall strategies and contribute to the overall city-image. That's the only way a city remains consistent and relevant in their messages to their inhabitants, merchants, stakeholders and tourists. Makes sense, but how can you do it?
What is City Marketing?
City Marketing is the promotion of a city or specific area in a city. City marketing takes place at two levels. On the one hand it's what the city claims it does and on the other hand what the city actually does. Both these aspects need to be perfectly balanced in order to develop and maintain a consistent city marketing strategy. A city is always busy or at least, that's what the inhabitants and tourists have to believe. If you balance your communication and actual gestures right, it will look like the city is never quiet.
2 ways to fill these gaps
This is one of the straightforward methods to keep your city busy. Events are necessary for every social community. A city should launch events that fit their predetermined image in order to have a consistent city marketing strategy. Launching new events that fit your image is one thing, keeping the events that contributed to your image alive, is another thing that needs to be done to keep the desirable image running. If there are no actual events taking place anytime soon, you should be warming the people up for your upcoming ones . A city needs to be active and it begins by strategic communication.
A second method some cities use during quiet times is launching or hosting a City Coupon Directory. This is interesting for the inhabitants of the city but also for the tourists visiting the city. The main reason for this marketing trick is to generate traffic to the centre of the city. Of course it hopefully will also trigger sales. That's the main reason why the stores collaborate with the city.
How does a City Coupon Directory work?
A City Coupon Directory is a city marketing initiative. It's a partnership between city and established merchants in the city. The city takes care of the marketing communication concerning the Mobile Coupon Directory and hosts the main platform. The city creates subaccounts for the merchants who want to be represented in the City Coupon Directory.
The merchants are able create their own coupons with the easy-to-use Coupontools Coupon Builder. The merchants decide which promotions they launch. Finally the merchants deliver their coupons to the city marketer. He/she will eventually add the coupons to the Mobile Coupon Directory.
How can inhabitants or tourists find the coupon directory?
Often the City Coupon Directory will be inserted in an existing city-app. If there is no app yet, no worries! There are enough other ways to host a City Coupon Directory without an existing app. Creating your own city app is only one of them and isn't even necessary. A mobile coupon directory has more convenient integrations. You can add it to your Facebook Tab, Mobile Kiosk, as a website plugin,…
Other advantages of the Coupontools Mobile Coupon Directory

Coupons can easily be shared between users
Sort by categories
Search functionality
Sort by GPS location
Support in multiple languages
Easy to manage your coupons through the Coupontools platform
Customer insights
User registration
Bottom line
City marketing is booming all over the world. It's the city marketers' job to keep the city busy, the inhabitants happy and the city-image running. Communication plays a significant role in this challenging project. A City Coupon Directory is one of the initiatives a city can launch to create buzz and traffic for a while. With this initiative the city is not only serving the locals but also the tourists who are visiting the city.
Sounds great! You want to see a working Mobile Coupon Directory?
Click on the image to check our use case!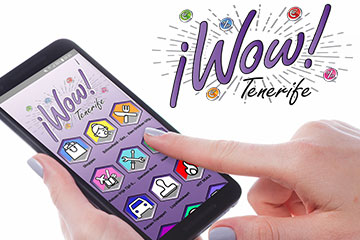 A Mobile Coupon Directory for your City Marketing
5
out of
5
based on
139
user ratings.